Prof. Dr. Stephan Madaus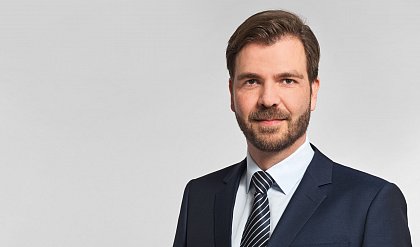 Prof. Dr. Stephan Madaus
Research Summary
Insolvency law
European and international insolvency law
Civil Procedure
Company Law
Biography
Prof. Dr. Stephan Madaus has held his chair at the Martin Luther University Halle-Wittenberg since April 2014, where he was the head of the Law School from 2016 to 2018. He teaches property and credit security law, insolvency and civil procedure law, as well as contract and tort law, in particular in preparation courses for the final exam.
His research interests are in dealing with debt burdens and consequently focus on insolvency and restructuring law, with a special focus on the comparative analysis of relevant regulatory approaches in jurisdictions worldwide as well as in the soft law of international organizations. Together with Prof. Bob Wessels (Leiden University), he headed the "European Law Institute's Project on Rescue of Business in Insolvency Law" from 2013 to 2017. He was a member of the research team that evaluated the 2012 insolvency law reform ("ESUG") for the German Ministry of Justice in 2017/2018. As a member of an international research team, he helped to develop the "Modular Approach for MSME Insolvencies" (OUP 2018). Prof. Madaus is Co-Chair of the Academic Committee of the International Insolvency Institute and Founding Member of the Conference of European Restructuring and Insolvency Law (CERIL).
Prof. Madaus is co-editor of the NZI and the "Schriften zur Restrukturierung" at NOMOS Verlag. He has published articles in renowned legal journals in Germany and Europe. His habilitation thesis "Der Insolvenzplan - von seiner dogmatischen Deutung als Vertrag und seine Fortentwicklung in eine Bestätigungsinsolvenz" (The Insolvency Plan - from its dogmatic interpretation as a contract and its further development into a confirmation insolvency) (Mohr Siebeck, Tübingen 2011, Jus Privatum Vol. 157) is based on an analysis of German procedural and contract law as well as U.S. reorganization law (Chapter 11); the latter he was able to study in-depth as a visiting scholar at Stanford Law School, Stanford, Ca., U.S.A., in 2008/2009.
---
---